As coaches around the ACC continue to pursue prospects in the class of 2017, we decided to take a look back at the past recruiting classes around the league. For each team, we identified a headliner headliner, or top-rated prospect, and a lower-rated player who turned out to be a diamond in the rough.
This week, we look back at the class of 2011.
*All rankings are based off of Rivals.com star ratings.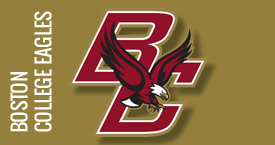 Headliner: Brian Miller, TE, 4-star
After redshirting his freshman year, Miller appeared in 12 total games his next two seasons, making a combined 10 catches for 115 yards. Miller left the football program after the 2013 season.
Diamond in the rough: Josh Keyes, DB, 3-star
Keyes saw game action as a true freshman for the Eagles defense in 2011. He continued to have a steady career, saving his best season for last in 2014. Keyes started all 13 games at linebacker and was voted All-ACC honorable mention. He collected 66 total tackles, including 11.5 tackles for loss and four sacks, during his senior season.

Get access to the rest of this article and unlimited access to the rest of ACCSports.com when you upgrade to Premium Access!
Premium Access members receive:
Complete access to recruiting news, rumors, and speculation for every ACC school in one source
Unlimited article access to ACCSports.com, anywhere, anytime, and on any device
Ability to participate in exclusive member polls and rankings
Expert recruiting analysis from Brick Oettinger and Adam Powell
Click on the button below to view all the benefits of becoming a Premium Access member.