Five different ACC programs picked up football commitments in the latter days of May and the early days of June. In all, 13 players pledged to ACC schools between May 30 and June 10.
Take a closer look at the recent class of 2017 gridiron pledges with our commitment rundown around the league.
WR Gavin Holmes
Holmes, a 5-11, 180-pound pass-catcher from Justin, Texas, chose the Blue Devils over a variety of schools, including Power 5 offers from Kansas, Iowa, Utah and Wisconsin. A 3-star prospect and the No. 152 receiver in his class, Holmes is Duke's second wide receiver pledge in the Devils' 2017 signing class.
CB Joshua Blackwell
Blackwell, a 6-0, 175-pound cornerback from Buford, Georgia, joined Gavin Holmes in committing to the Blue Devils in late May. A standout at prep powerhouse Buford High School, Blackwell is a 3-star recruit and the No. 93 rising senior in Georgia. He chose Duke over other ACC offers from Georgia Tech, Louisville, UNC and Wake Forest.
OL Patrick Leitten
Leitten, a 6-8, 240-pound O-lineman from  Brentwood, Tennessee, was Duke's first commitment in the month of June. He will likely need a couple years to develop into an ACC-ready lineman, but the 3-star prospect has the size and mobility that the Blue Devils are looking for up front offensively.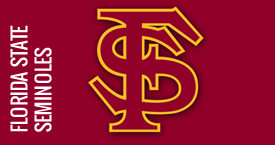 TE Alexander Marshall
Marshall, a hulking 6-7, 240-pound tight end from Andover, Massachusetts, is 3-star recruit and the No. 2 rising senior in his state. He initially considered waiting until mid-June to make his commitment, but on an unofficial visit to Tallahassee on June 4, he pulled the trigger.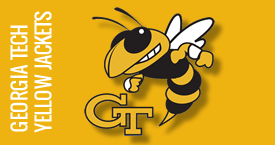 OL Connor Hansen
The 6-2, 325-pound Hansen hails from Tallahassee, Florida, and is ranked the No. 19 center in the 2017 class. He committed to the Yellow Jackets soon after a stellar camp performance in front of the Georgia Tech coaches, which earned him his scholarship offer.
LB T.D. Roof
Roof, a 5-11, 200-pound 3-star linebacker from Buford, Georgia, received a scholarship offer from Georgia Tech in late March. He elected to wait a couple months but pulled the trigger on a visit to the Atlanta campus. Roof's father, Ted Roof, is currently the Yellow Jackets' defensive coordinator. T.D. is the third Buford High product in as many years to pledge to the Yellow Jackets.
K Joseph Bulovas
A lot of programs around the country won't be signing any scholarship kickers come February, but Georgia Tech added its second commitment at the position for the 2017 cycle on Friday night. The Mandeville, Louisiana, native is ranked the No. 4 kicker in his class.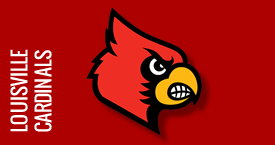 DB Rodney Owens
Owens, a 6-0, 180-pound 3-star defensive back from Nashville, Tennessee, had Georgia Tech, Illinois and Vanderbilt on his list of offers, but he pledged to the Cardinals three months after he received an offer from the Louisville staff. Owens joins junior college T.J. Jallow as the second defensive back pledge for the Cardinals this cycle.
OL Joey Palmer
Palmer continues Louisville's recent success in the last few years landing junior college prospects, as the big 6-5, 320-pound tackle from Butler Community College in El Dorado, Kansas, committed on an unofficial visit. Palmer, who had additional offers from Arkansas State, Cincinnati, Memphis and UAB, among others, will arrive at Louisville in position to provide immediate assistance along the Cardinal offensive line in 2017.
TE Kemari Averett
Averett joins Louisville's 2017 group as an under-the-radar tight end who, at 6-7, could pose potential matchup problems down the line for opposing defenders. One of Lonnie Galloway's latest finds from the Atlanta area, Averett is a 3-star prospect.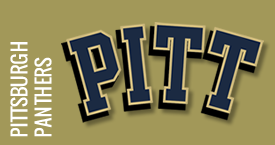 QB Kenny Pickett
Pickett, a 6-3 signal-caller out of Ocean Township High School in Oakhurst, New Jersey, initially committed to Temple in early April. But after he received an offer from Pitt in May and made his way to the campus a little over a week later, the Panthers emerged as the team to beat for the 3-star signal-caller. Following a second unofficial visit to the Steel City, Pickett became Pitt's quarterback of the future.
LB Cameron Bright
The Panther coaches saw something they liked in Bright, 6-1, 210-pound linebacker prospect from Montgomery, Alabama. A 3-star prospect, Bright will bring some additional speed to the Panther linebacker corps.
WR Darian Street
Street, a 6-2, 170-pound in-state product of Liberty High School in Bethlehem, Pennsylvania, is a significant local pickup for Pat Narduzzi and his staff. A 3-star prospect, Street chose the Panthers over UConn, Rutgers, Army and a variety of others. His older brother is former Pitt star Devin Street, who became the Panthers' all-time leading receiver before moving on to an NFL career with the Dallas Cowboys.
* — Rankings according to the 247Sports composite index.