About David Glenn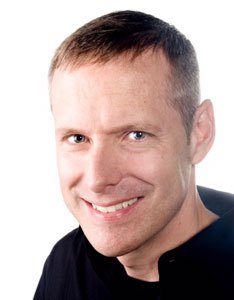 Award-Winning Sports Broadcaster, Publisher, Editor, Writer
David Glenn is the Founding Editor of ACCSports.com and the ACC Sports Journal, which over its 38-year existence has become the best-selling college sports magazine in history. He has covered the ACC for almost 30 years, and his articles have appeared in the ACC Sports Journal, the New York Times, the Washington Post, the Philadelphia Inquirer, USA Today, the Durham Herald-Sun and dozens of other newspapers, magazines and websites. After 20 years (1994-2013) as the editor of the ACC Sports Journal and/or ACCSports.com, he still serves as a consultant and contributor for those outlets.
Glenn now hosts The David Glenn Show, one of the largest regionally syndicated sports radio programs in the nation, heard on 25-plus AM/FM signals in more than 200 cities and towns across North Carolina, plus parts of South Carolina and Virginia. In 2014, he helped launch and serves as game-day host for the Big Tailgate Tour, which brings a unique brand of fun, contests, excitement and prizes to universities and fans across North Carolina for games and special events. In his radio career, Glenn previously served as the successful evening drive-time host at Sports Radio 850 The Buzz in the Triangle area of North Carolina, achieving ratings that represented a larger audience than those of all other Triangle sports talk shows in the same time slot combined.
In 2014, Glenn became the first person working primarily in the sports-talk-show genre ever honored as the North Carolina Sportscaster of the Year, an award first given in 1959, by the National Sportscasters and Sportswriters Association (NSSA). He also serves as an Executive Board Member of the Atlantic Coast Sports Media Association (ACSMA), which conducts the ACC's official All-ACC voting and works with the conference on media-related matters. Glenn also is a long-time member of ACSMA, NSSA, the Football Writers Association of America (FWAA) and the United States Basketball Writers Association (USBWA).
Including his visits as a guest on others' shows, weekly throughout the ACC area and often nationally, Glenn makes more than 500 radio and television appearances per year. He also has served as a popular emcee and/or speaker at dozens of sports clubs, civic groups and other organizations.
Born in Illinois and raised in the Philadelphia area, Glenn attended college in Miami before moving in 1987 to North Carolina, where he practiced law for 17 years (1994-2010) while building his multi-media career and creating his own company, Glenn Family Sports Media. He lives and works in Raleigh with his wife Maria, son Anthony, daughter Avery and dog Oliver.
David Glenn Show: Podcast

Miss the show? Listen to the podcast.
David Glenn Show: Affiliates
Boone: WATA 1450 AM/96.5 FM (12pm – 3pm)
Burlington: WSML 1200 AM/104.5 FM (12pm – 3pm) – Listen Online
Fayetteville: WFAY 1230 AM/100.1 FM (3pm – 6pm)
Goldsboro: WGBR 1150 AM/ 98.3 FM (7pm – 11pm)
Greensboro: WCOG 1320 AM/93.7 FM (12pm – 3pm) – Listen Online
Greenville: WRHD 94.3 AM/97.9 FM (12pm – 3pm)
High Point: WMFR 1230 FM/104.9 FM (12pm – 3pm) – Listen Online
Raleigh: WCMC 99.9 FM (12pm – 3pm) – Listen Online
Roanoke Rapids: WSMY 1400 AM (12pm – 3pm)
Scotland County: WLNC 1300 AM/ 95.1 FM (8pm – 11pm) – Listen Online
Wilmington: WMFD 630/95.9 FM (12pm – 3pm) – Listen Online
Winston-Salem: WSJS 600 AM/ 101.3FM (12pm – 3pm) – Listen Online
What Does Mom Mean To YOU?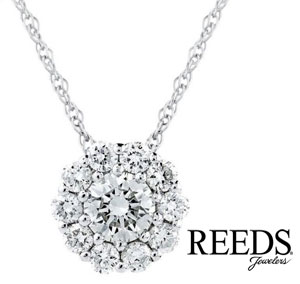 Mother's day is right around the corner and the David Glenn Show and Reeds Jewelers wants to know – What does Mom mean to YOU?
Send an email to DavidGlennShow@gmail.com and tell us in 200 words or less what Mom means to you. Be sure to include your name and a phone number.
We'll chose ten finalists who will each receive a $100 gift card to Reeds Jewelers. Then listen April 16th – 27th as David Glenn reads those finalists on air.
One grand prize winner will be selected from the finalists and will win a Forevermark Center of My Universe Halo Pendant (3/8ctw valued at $995).
Deadline for entry is Noon, April 27, 2018. Must be 18 years of age or older to enter. View Contest Rules.