The 2016 NFL Scouting Combine begins on Tuesday and will run through next Monday. A total of 43 former ACC players will be taking part in the event.
Here is a school-by-school breakdown of those participants: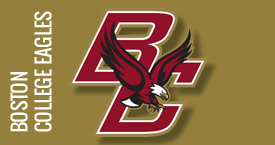 DE Mehdi Abdesmad
LB Steven Daniels
S Justin Simmons
DT Connor Wujciak

Get access to the rest of this article and unlimited access to the rest of ACCSports.com when you upgrade to Premium Access!
Premium Access members receive:
Complete access to recruiting news, rumors, and speculation for every ACC school in one source
Unlimited article access to ACCSports.com, anywhere, anytime, and on any device
Ability to participate in exclusive member polls and rankings
Expert recruiting analysis from Brick Oettinger and Adam Powell
Click on the button below to view all the benefits of becoming a Premium Access member.