Lauren Brownlow breaks down today's Military Bowl.
THE MILITARY BOWL! IT'S HERE, EVERYONE!

In theory, shouldn't the Military Bowl each year be like the best possible bowl game? Just saying. Not trying to get too political here. But instead it ends up being like two of the most mediocre and/or least interesting teams ever.
This year, though, is …
Kind of an exception?
(#goacc)
MARYLAND (7-5) VS. MARSHALL (9-4)
Time: 2:30 p.m.
TV: ESPN
KEY FOR MARSHALL
Containing C.J. Brown. Maryland's quarterback missed two games due to injury (Maryland was 1-1 in those games), but the games he played in, his efficiency mattered. When he was bad, the Terps were bad. When he was good – particularly when he could get going running the football – the Terps were good as well. Brown had his best game since September in the season finale against N.C. State, passing for 259 yards (his most since the UConn win) and two touchdowns with no interceptions. Maryland was right there in the final four games of the season, winning two and dropping two close ones, and Brown – who threw four touchdowns and just one pick in the last three games, which included two wins – was a big reason why. Also Brown ran for 100 or more yards in four games this season, all Maryland wins, including running 38 times for 260 yards and five touchdowns in Maryland's last two wins (122 against Virginia Tech and 138 against N.C. State). Marshall's defense had 29 sacks and 17 interceptions this year, and did pretty well even against very good opponents. Marshall held ECU's Shane Carden without a passing touchdown in a 59-28 win late this season, and limited Virginia Tech QB Logan Thomas to 58 yards rushing on 23 attempts in a narrow defeat. The defense is going to have to do the same with Brown.
KEY FOR MARYLAND
Disrupting Marshall's offense – somehow. The Thundering Herd have … thundered their way to 43 points a game, 502.3 yards per game (211.2 on the ground and 291.2 through the air), averaging a crisp 6.4 yards per play. One reason Marshall has been so good this season – even against elite defenses like Virginia Tech's – is that it can both run and pass. And Marshall has a fantastic player at every important position – Essray Taliaferro at running back (1,059 yards this year), Rakeem Cato at quarterback (36 touchdowns to nine interceptions) and Tommy Shuler at wide receiver (1,097 yards and nine touchdowns). Not to mention tight end Gator Hoskins, who led the team in touchdowns with 13. Meanwhile, the Maryland defense has been hobbled most of the season since the first 4-5 games or so, and it remains to be seen which impact players will be healthy. The Maryland game notes tell the story – its defense lost a total of 27 starts this season due to injury, and that's not even counting Yannik Cudjoe-Virgil, who didn't start but played a big role all season. Teams that have beaten Marshall this season have either withstood the initial barrage (Virginia Tech) or disrupted Marshall's rhythm from the start (Rice). That's what Maryland is going to have to do to stay in the game, as the Terps aren't going to win a shootout in all likelihood.
HERE'S A GUY
Rakeem Cato. If Marshall had needed more out of its junior quarterback, he likely would have already passed names like Chad Pennington and Byron Leftwich in all the relevant categories in the Marshall record books. He's already passed them in quite a few. But as it is, the offensive balance allows him to both run and pass effectively, and he's done both very well this year. He's completed 59.3% of his passes (an average of 35 attempts a game) for 3,579 yards (275.3 per game) for 36 touchdowns and nine interceptions. And he's run the ball 92 times for 279 yards (3.0 per rush) with six more rushing scores. Against the Virginia Tech secondary earlier this season, Cato was 19-of-41 for 228 yards, two touchdowns and two picks, adding 46 yards rushing and a score on 15 attempts. Marshall has been able to spread the ball around if need be, but it could be that in a big games like this one, Cato will be the one with the ball in his hands. Of the 87 plays Marshall ran against the Hokies, Cato had a direct part in 56 of them. Slow him down, slow down the Thundering Herd. Make it more of a … gentle herd? I don't know. Is there any other kind of herd?
THIS GUY
Marcus Whitfield. If Maryland is going to slow down Marshall, Whitfield will have to be a big reason why. The senior linebacker leads the Terps with 9.0 sacks this year – the most by a Maryland defender since Kris Jenkins (yes, former Carolina Panthers standout Kris Jenkins) had 10 in 2000. Whitfield also leads the team in tackles for loss with 14.5. Oh, and he has two forced fumbles, a blocked extra point, three pass breakups and two quarterback hurries, if you need him. And a partridge in a pear tree, I guess. (It's still kind of like Christmas.) He had 4.5 of his sacks in the first three games this year, and then fell off a bit with just two in the next six games. But Whitfield closed the year strong with two sacks in the final three games (and at least 0.5 sacks in each of the last three games). It's not a coincidence that Maryland had 29 sacks in its seven wins this season and just seven in its five losses. Maryland's defense needs to be a force in this game for the Terps to have a chance.
STATS ARE FOR LOSERS
This is the first meeting between Maryland and Marshall. … It might have seemed like Maryland struggled on offense this year – and it often did – but the Terps still finished with 4,769 total yards this season, the seventh-highest total in school history. … Maryland's 3,034 passing yards this year are the fourth-most in school history. … Other than the loss to Rice in the CUSA title game, Marshall's other three losses this season were by a combined 13 points, including a triple-overtime loss at Virginia Tech. … Marshall put up 40 or more points in six of its final seven games this season and eight times overall (Maryland has scored 40 or more three times this season). … Marshall will be seeking its first ten-win season since 2002.
NARRATIVES
Maryland Win: HAHA WE WON A BOWL GAME! Wait, the ACC is still keeping our bowl revenue? Welp.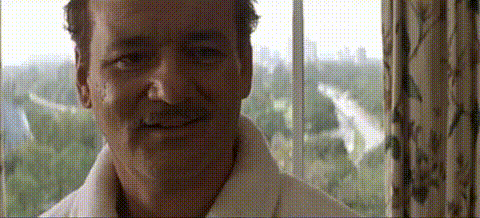 Maryland Loss:
Big Ten schedule next year? NO PROBLEM YOU GUYS!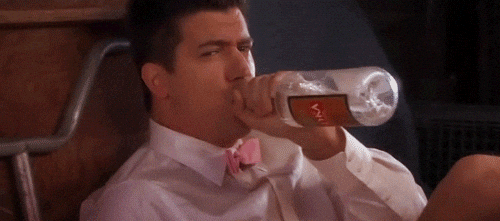 PREDICTION
Marshall, 31-24. Sorry, Maryland. It's been nice knowing you in the football sense. Enjoy the Big Ten. Looks like it's pretty easy.