NO. 2 SYRACUSE (27-4, 14-4 ACC) VS. NO. 7 N.C. STATE (20-12)

Time: 7:00 p.m.
TV: ESPN/ACC Network/TheACC.com
THE SKINNY
Everyone knows the deal here. N.C. State absolutely, positively, no questions asked has to win this game if it wants to make the NCAA Tournament. And probably the game tomorrow, as well. But certainly this one. And why wouldn't the Wolfpack want to get revenge for one of their most painful losses this year? The first meeting with Syracuse was anything but a thing of beauty for either team, but N.C. State manage to find a way to essentially control the game until the end. They did that by basically not turning the ball over and making enough shots to stay in the game. Because this was during Syracuse's Dark Period when it was experimenting with not making shots. It was a dark phase. And sometimes Syracuse reenters said phase. N.C. State can't squander chances to take over the game if Syracuse wants to go with that strategy again.
NAMES TO KNOW
Cat Barber. When N.C. State is facing a dynamic point guard, it needs someone that can defend said dynamic point guard. That person is Cat Barber. But if Barber can't diagnose a zone on the other end and make all the right reads, passes, etc., then is the trade-off worth it? That will be the question. In the first game against Syracuse, Tyler Lewis got the bulk of the minutes at point while Barber played 12 minutes was 1-of-5 shooting and had no assists, three turnovers and two fouls. Wooftastic. But in the last three games, he's been much better, averaging 6.7 points on nearly 55% shooting, with 15 assists to no turnovers. He needs to keep that up because the Wolfpack needs him.
Jerami Grant. Against N.C. State, it was Grant who saved the day with 12 points (on 4-of-9 shooting) and 14 rebounds. In his first game back since the back injury, he had 16 points on 6-of-11 shooting at FSU in 35 minutes, which was his most since the loss to Boston College. He also had eight rebounds. He clearly has a history of playing well against N.C. State and Syracuse clearly has a history of not playing as well when he's not there. So they kind of need him there, healthy and ready to rebound (and score). If he can't do those things, or if he's not quite 100%, or gets in foul trouble, or you fill in the blank, Syracuse might struggle with a very game Wolfpack squad.
NARRATIVES
N.C. State Win: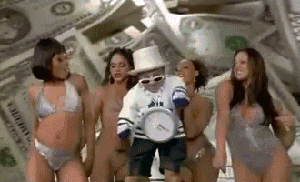 N.C. State Loss:
And also: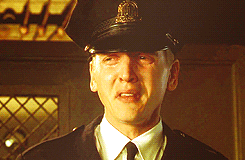 Syracuse Win: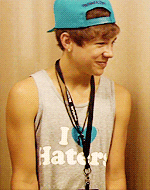 Syracuse Loss: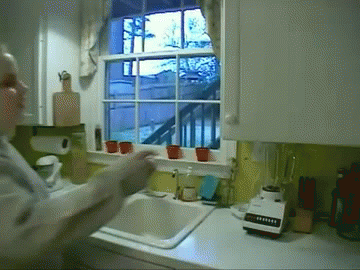 PREDICTION
Syracuse, 64-57. Boeheim will take a victory lap to taunt the crowd afterwards.
NO. 3 DUKE (24-7, 13-5 ACC) VS. NO. 6 CLEMSON (20-11)
Time: 9:00 p.m.
TV: ESPN/ACC Network/TheACC.com
THE SKINNY
ANOTHER REVENGE GAME! No but seriously, I think this game will tell us a lot about both teams. Clemson has been competitive at times, downright awful at others and rather meh more often than not. Duke, on the other hand, has shown how dominant it can be. But then it does things like lose at Wake Forest. If Duke doesn't play with an edge against a team like Clemson that absolutely has to beat them, then they will lose. It's that simple. And Duke will need to defend better than they did at Clemson. And by better, I mean don't just move out of the way when a Clemson player drives into the paint, or fail to box out a Clemson player who can then soar in for an offensive rebound and put it back in. For Clemson? Just…..could you make some shots? Like, seriously? A few? Or several? That game last night…..I can't.
NAMES TO KNOW
Jaron Blossomgame. Yeah, that's right. I said it. I may or may not be exploring a theory that Blossomgame is to Duke as Deividas Dulkys is to North Carolina. And by that, I mean the redshirt freshman had 14 points and 14 rebounds against Duke in Clemson's upset win earlier this year, making 2-of-4 threes. He's 8-of-44 from three against everyone else. YOU SEE? So if he goes off yet again after he's had just two double-digit scoring games in the 15 games since, we'll have something here. (Okay, so I attempted like three awful Blossomgame jokes before I decided to just throw in the towel. I just want you to know that a mental effort was made.)
Jabari Parker. You do you, Jabari. And by do you, I mean basically, get the ball and score. It's not that hard, right? Well, you certainly make it look like it isn't sometimes. Even if you are rather boring off the court. I kid, but seriously, that Twitter account is the absolute best. Against UNC, Parker essentially turned his game up to 11. It helped that Rodney Hood was fantastic, and that meant that Parker's usage percentage was just 28% – one of his lowest in ACC play – and he STILL had 30 points. He attacked the basket, got on the boards, got out in transition – essentially, he did whatever he wanted. And if he plays like that – particularly if Hood is on, too – Duke looks like a team that can't lose.
NARRATIVES

Clemson Win: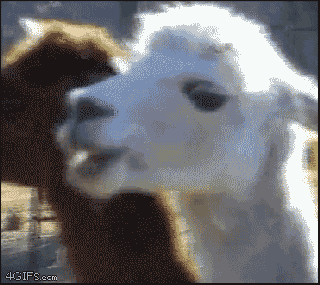 Clemson Loss: Watching Clemson basketball this season has been about as pleasant as….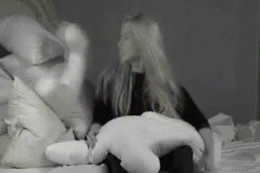 Duke Win: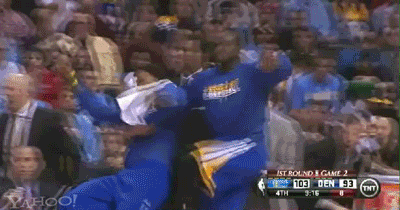 Duke Loss: ……
PREDICTION
Duke, 73-59. Yep. Revenge, achieved.
Overall: 113-40 (104-36 ACC) (5-2 Postseason)
Last Week: 8-6 (8-6 ACC)