NO. 1 VIRGINIA (25-6, 16-2 ACC) VS. NO. 9 FLORIDA STATE (19-12)
Time: 12:00 p.m.
TV: ESPN2/ACC Network/TheACC.com
THE SKINNY
It's really hard to beat a team three times, you know. Unless, of course, you're actually the better team than said team. So that's a possibility. Man, remember when Florida State lost to Virginia the first time after an impressive non-conference slate and some idiot blasted FSU for not taking care of business? Me neither. What a moron that person must have been. (Okay, it was me.) Anyway, Florida State is going to have to take better care of the basketball than it did against Maryland on Thursday, when it turned it over on 28.3% (!!!) of its possessions. Gross. Virginia will make you pay dearly for that kind of derpitude, and the Cavaliers did just that in the first two meetings this year with FSU. The Seminoles turned it over on 27.2% of its possessions in the second meeting and 24.8% in the first. Not. Going. To. Work.
NAMES TO KNOW
Okaro White. FSU got away with White having a subpar game (aside from an awesome block) against Maryland, but it won't happen again. In fact, it was White's worst ORtg of the year. And White had been playing so well entering the Tournament, averaging 21 points in the four games leading into it on 24-of-37 shooting. His 26 minutes were his fewest since he saw just 17 against UNC on February 17, and his three fouls were tied for his most in that span. (#OkaroDontReach) FSU needs him in the game, engaged, making smart decisions and playing as well as he's been playing to get a win like this. With FSU squarely on the proverbial bubble, it needs its senior.
Malcolm Brogdon. Please allow me to swoon over the not-quite-First-Team-All-ACC-do-everything-man for Virginia, if you don't mind. In the last five games, he has 23 assists and five turnovers. He's not even the point guard. Oh, and 24 rebounds. He has also had an ORtg of 103 or better in 17 straight games and 100 or better in 20 straight. He's been in double figures in every game in 2014 so far. Florida State's defense is good this year, obviously, but the Seminoles don't quite seem to have the personnel (or the focus, or whatever you want to call it) on the perimeter to shut down multiple perimeter threats, if both are on. With Brogdon, Perrantes, maybe Joe Harris, it will push the FSU defense to the limit as Brogdon is a matchup nightmare for everyone.
NARRATIVES
Florida State Win: NCAA HERE WE COME, BABY!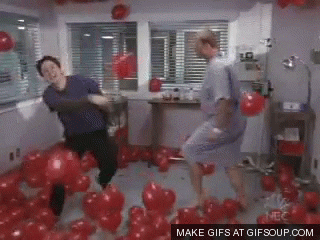 Florida State Loss: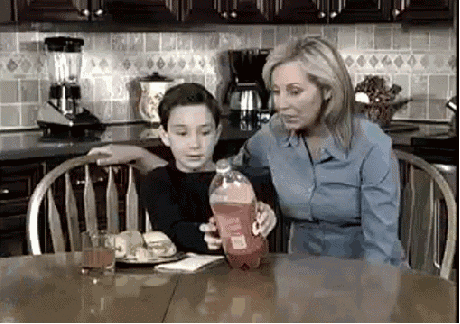 Virginia Win: Virginia to the rest of the league, basically: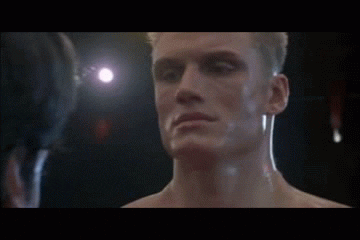 Virginia Loss: HAHAHAHA THIS GAME MEANS ALL THAT TALK ABOUT VIRGINIA'S EASY ACC SCHEDULE IS COMPLETELY VALID!!!!!1!!!! JUST THIS ONE GAME ALONE!
But seriously. You're supposed to be better than this, Virginia. I am disappoint.
PREDICTION
Virginia, 67-62. Give Virginia its first ACC Tournament win since 2010 and first Friday win since 1995. That is not a typo.
NO. 5 PITTSBURGH (24-8) VS. NO. 4 NORTH CAROLINA (23-8, 13-5 ACC)
Time: 2:00 p.m.
TV: ESPN2/ACC Network/TheACC.com
THE SKINNY
With as multiple-personality as both of these teams have been at times this year – and, at times, even during the same game – it's tough even pinpoint what to watch in this one. Obviously, both teams thrive on the offensive glass. And both teams had plenty of success on the offensive glass in the first meeting between these two teams in Chapel Hill (Pitt pulled down 41.5% and UNC got 41% of its misses). Turnovers were a factor, too. As was free-throw shooting. UNC was also able to make Pitt play at its pace, more or less – the 71-possession game was tied for Pitt's second-most possessions in a game this season. But this is the first game neither team has to win to get to the NCAA Tournament, so WILL THEY STILL BE MOTIVATED? OR IS THIS THE WORLD'S LARGEST COCKTAIL PARTY SOON TO BE MOVING TO BROOKLYN? I'm sorry.
NAMES TO KNOW
Lamar Patterson. He was basically a non-factor in the first meeting with UNC, playing just 24 minutes (his second-fewest this season) and picking up two fouls relatively quickly, sitting out about eight first-half minutes. He still had 16 points on 5-of-15 shooting and all but single-handedly led the Pitt comeback attempt. Against Wake, he demonstrated what makes him so good when he's at his best, playing just 29 minutes but finishing with 24 points on 8-of-13 shooting and his best ORtg (153) since December 21 against Cal Poly (159). So, I guess the hand is feeling pretty good then. Considering his hand wasn't feeling good first time around and he had some foul trouble, it'll be interesting to see what a closer-to-full-strength Patterson can do in this one.
James Michael McAdoo. So, remember when he was playing really well? Yeah. He's still not playing badly – in fact, his game at Duke was one of his best in awhile, with a 151 ORtg (his best of 2014) and 13 points on 4-of-5 shooting – but he got in foul trouble. And even when McAdoo's shots weren't falling, at least he was still attacking the basket and not consistently settling for jump shots. Against Pitt the first time around, he was dominant, finishing with 24 points (his most in ACC play) on 11-of-18 shooting (but just 2-of-7 from the foul line) and 12 rebounds. He hasn't had a 20-point game since and has struggled shooting the ball (until the Duke game). But UNC needs him, and when he's been a non-factor – either due to poor play or foul trouble – it makes things more difficult on the Tar Heels than they need to be.
NARRATIVES

Pittsburgh Win:
Pittsburgh Loss: Another loss to a good team? That's Pitt in a nutshell. Someone should really help them get out.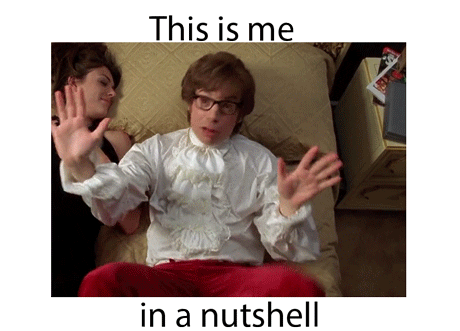 North Carolina Win: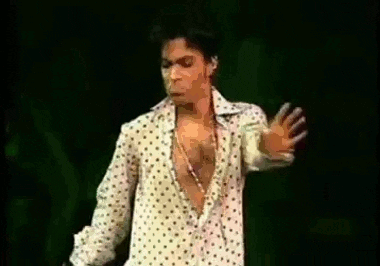 North Carolina Loss: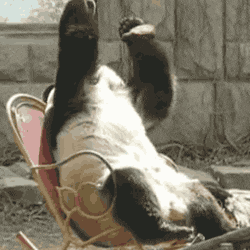 PREDICTION
North Carolina, 72-65. Wait, UNC is a top-50 team, right? Easiest pick of the day. I KID! (Kind of.)
Overall: 113-40 (104-36 ACC) (5-2 Postseason)
Last Week: 8-6 (8-6 ACC)