WEDNESDAY
NO. 12 WAKE FOREST (16-15, 6-12 ACC) VS. NO. 13 NOTRE DAME (15-16, 6-12 ACC)
Time: 1:00 p.m.
TV: ESPN2/ACC Network/TheACC.com
THE SKINNY
Yeah, Notre Dame lost the first game against Wake this season. But everyone loses at Wake. Just ask…well, everyone. Certainly everyone in North Carolina, anyway. But this game isn't at Wake. Oh sure, it's reasonably close to Wake's gym. But it's not at Wake's gym. Listen, your guess is as good as mine as to which version of each of these teams will show up. Although if I had to guess, I'd guess Bad Wake Forest.
In Notre Dame's last three games, the Irish are 1-2 but took Pitt to overtime on the road and nearly knocked off UNC on the road as well, even overcoming a deficit vs. the Tar Heels, all without Garrick Sherman. Wake is 2-2 in its last four with a home loss to Boston College, home wins over Clemson and Duke and a double-digit loss to Miami. So…..yeah. I don't even know. I do know this, though – there won't be a lot of defense played in this game, probably, and so at least we all have that going for us. Which is nice.
NAMES TO KNOW
Devin Thomas. The enigmatic sophomore forward was brilliant in the first meeting with Notre Dame, making 10-of-11 shots and ending the game with a 136 ORtg. He's had just two games with an ORtg over 100 in the 11 games since (neither of which were in Wake wins, by the way). During Wake's seven-game losing streak (which started right after the Notre Dame win), he turned the ball over 24 times. He did have 34 rebounds, though! Oh, and he had 26 fouls. Those things will all lead to bad player ratings. And stats aside, Thomas has a tendency to lose his head when things go badly. A credit to him, he's been able to keep it on straight the last few weeks, and he's going to need to again in this one. Notre Dame clearly hasn't given up on the season.
Garrick Sherman. Oh, Shermanator. I'll miss you and your beard. Your team didn't seem to miss you much in its last game at UNC, giving the Tar Heels all they could handle. But sometimes teams pick up their play a bit in the absence of one of their stars. Anyway, Sherman was almost as brilliant as Thomas in the first meeting with Wake, scoring 20 points on 8-of-15 shooting. But there are a few things the Shermanator hasn't been doing all that well lately – getting to the foul line (he's attempt just nine foul shots in his last six games) and rebounding (he has 15 total in the last five games). Notre Dame isn't going to have much of a chance if he doesn't do either of those things. And in his last two games, he shot 13-of-20 from the floor, snapping a four-game streak of 13-of-39 shooting. So that's good!
STATS ARE FOR LOSERS
Notre Dame finishes the regular season at 347th in free-throw "defense", as its opponents shoot 75.1% from the free-throw line. For some perspective there, no ACC team shoots that high. (Boston College is the highest at 74.3%.) And just six ACC teams even shoot above 70% from the line. Yet that's the average against Notre Dame. Luck of the Irish? Not so much. …Wake finished the ACC slate dead last in both offensive rebounding percentage in league play (26.3%) and in offensive rebounding percentage allowed (39.9%). Good news for Wake? In the first meeting, Notre Dame rebounded just 23.7% of its misses. But Wake rebounded just 11.1% of its own misses on three total offensive boards. It was Wake's second-lowest OR% this year and also the second-lowest since November 2011 (9.3% in a win over Nebraska – which was also a road win for Bzdelik!)
NARRATIVES
Notre Dame Win: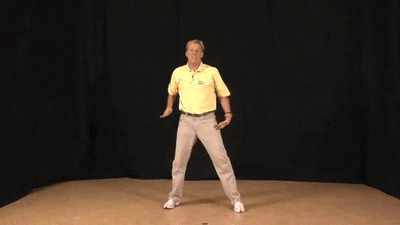 Notre Dame Loss: YOU HAD ONE JOB, MIKE BREY! Well, two jobs. And one is to bring back your mock turtleneck. You laugh, but I'm not the only one who feels this way. You'll have to work on that for next season. #BringBackTheMock
Wake Forest Win: ……LOLWUT?
Wake Forest Loss: WAKE FANS! YOU'RE (ALMOST CERTAINLY) FREE!
PREDICTION
Notre Dame, 67-62. Yeah, picking Wake to win an ACC Tournament game? Sorry, can't do it.
NO. 10 MIAMI (16-15, 7-11 ACC) VS. NO. 15 VIRGINIA TECH (9-21, 2-16 ACC)
Time: 3:30 p.m.
TV: ESPN2/ACC Network/TheACC.com
THE SKINNY
CAN COACH TILDE FINALLY KNOCK OFF HIS NEMESIS, THE ALMIGHTY HOKIE? CAN VIRGINIA TECH MAKE IT FOUR WINS AGAINST BCS-CONFERENCE TEAMS, THREE OF WHICH WILL HAVE COME AGAINST MIAMI? No seriously, I can't process this. How can you…but I mean….no but….ugh. Listen, the Hokies are a scrappy bunch, in spite of everything. But even by February 15 – which was Miami's road loss to the Hokies – they were so depleted it just seemed like there was no way. Until there was. And guess what? In the first 30 minutes of that game, Miami had 22 points. STOP. Anyway, I know one thing – Coach Tilde's going to have to find a way to penetrate the almighty Hokie defense, and certainly a way to shoot better than 36% from TWO-point range (22.4% from three – on FORTY-NINE ATTEMPTS!). Stop shooting threes. Get into the paint. And defend the three, as Virginia Tech hit 18-of-39 of their attempts against the Hurricanes in two meetings. Seriously, Coach Tilde, please prove to us that logic still exists in this universe.
NAMES TO KNOW
Devin Wilson. He only averaged 6.5 points in two wins against Miami, but the freshman point guard also had 14 assists to just three turnovers against the Hurricanes. His numbers against most other teams were….worse. He shot just 2-of-11 against Miami but made more free throws in two games on his own (nine) than Miami did in either game (eight in each). So, there's that. He gets to the foul line a lot. This is hardly breaking news. But clearly, he's doing something right to get that many assists against a pretty good Miami defense. Wilson made the All-Freshman team this year sort of by default, but Duke head coach Mike Krzyzewski taking time after their blowout win over the Hokies to praise Wilson definitely made me think twice about him. He might end up being prett-ay, prett-ay good, that one.
Rion Brown. One of the biggest surprises to me in All-ACC voting was that Rion Brown didn't finish second behind Marcus Paige in the most-improved balloting. (It was T.J. Warren instead.) His percentage of possessions used when on the court jumped from 16.5% last year to 24.6% this year, and his minutes from 55.4% to 86.4 percent. His eFG% went from 45.6% to 51.5%, and his assist rate went up exponentially (from 7.2 to 16.9) while his turnover rate stayed about the same. He has been in the nation's top 155 for the last three years in lowest turnover rate. Anyway, he hasn't been great against the Hokies, averaging 10.5 points on 8-of-31 shooting (4-of-16 from three, 4-of-15 from two) and 1-of-2 from the line. Yeah, so they're going to need more from Rye-On.
STATS ARE FOR LOSERS
There are only 17 teams that take longer on average on each offensive possession than Virginia Tech (20.1 seconds). And one of them is Miami, which is 350th out of 351 teams in average possession length on offense (21.8 seconds). The longest is 22.1 seconds by Delaware State. …
Somehow, this is Coach Tilde's best team at defending the two-pointer (allowing 43.5%) since his 2006 George Mason team that went to the Final Four (42.7%). …There is no offensive category that Ken Pomeroy tracks that the Hokies will finish higher than 11th in for ACC play only. And they'll finish 13th or worse in three-point percentage (13th), two-point percentage (15th), free-throw percentage (15th – in this league!) and turnover percentage (14th). Welp.
NARRATIVES
Virginia Tech Win: Well, this'll be fun for a minute!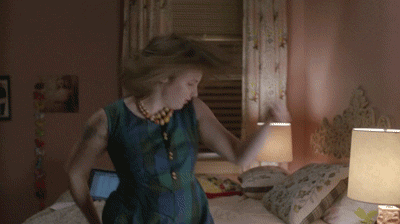 Virginia Tech Loss: Virginia Tech's offense: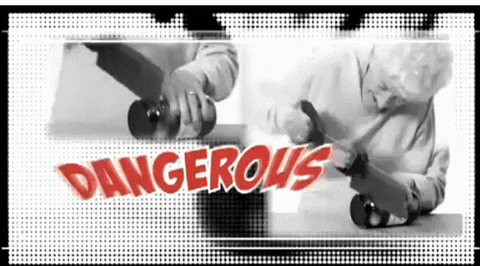 Miami Win: SWAG!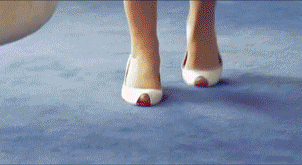 Miami Loss: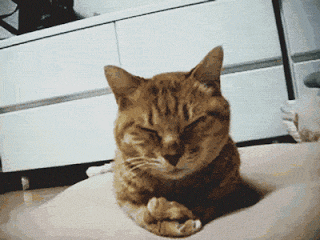 PREDICTION
Miami, 66-53. REVENGE! IT'S SO SWEET!
NO. 11 GEORGIA TECH (15-16, 6-12 ACC) VS. NO. 14 BOSTON COLLEGE (8-23, 4-14 ACC)
Time: 7:00 p.m.
TV: ESPN2/ACC Network/TheACC.com
THE SKINNY
As soon as I went through the schedule and saw that this game was happening again – which was, let's face it, Tuesday night – I had an immediate flashback to last year's Georgia Tech-Boston College ACC Tournament tilt. It would end up being Boston College's fourth straight win, and that 20-point beatdown seemed epic at the time, but it was all downhill from there for Boston College. Because they haven't beaten anyone by that many points since. And they've only beaten eight Division-I teams since. BUT THEY DIDN'T EVEN BEAT DIVISION-II PHILADELPHIA BY 20 POINTS! Gross. Anyway, it was that 2013 streak – plus Boston College returning most of its players – that led many of us idiots in the media to think the Eagles might not be awful this year. WELL SHAME ON US. AND I'M NOT FALLING FOR IT AGAIN! And you know why? Because defense, that's why. You let Georgia Tech shoot 41-of-73 from two-point range against you in two meetings this year, I can't, Boston College. But I can't with Georgia Tech, either. Ugh, this game is gross.
NAMES TO KNOW
Olivier Hanlan. God bless whomever put Hanlan on their First Team All-ACC ballot. Some might say, "But Erick Green!"I would say to that person that they clearly didn't watch enough Virginia Tech games last year. Or Boston College games this year. And now I'm sad remembering. Hanlan is a very good player, and he's really coming on of late, but his turnover rate is still a bit high and his rebounding percentages as a 6-4 guard are basically LOL. Yes, that's a number. Still, Hanlan's a fantastic player who's averaging 24.5 points in the last two games on 18-of-33 shooting (5-of-111 from three), adding 8-of-10 free throws. For awhile, he went toe-to-toe scoring-wise with ACC POY T.J. Warren in BC's last game. For awhile. But maybe he'll have another awesome game that will make us all vote Boston College in next year's preseason top hahahahahaha I can't.
Trae Golden. He's really finding his form since returning from injury, averaging 15 points on 7-of-18 shooting (5-of-13 from three), adding 11-of-12 free throws. Oh, not to mention 11 assists to zero turnovers in the last two games. And the latter is probably the most important stat. Also, he's passing the ball to Daniel Miller some. Which is good because the Georgia Tech guards need to know that he's good. Anyway, Golden missed the second meeting with Boston College this year but in the first, he had 2 points on 6-of-14 shooting (8-of-8 from the line). But the 4-of-8 from three was helpful. It'd be helpful if he could do likewise in this game, not to mention drawing fouls. Who's going to guard him? I ask because I don't know.
STATS ARE FOR LOSERS
Boston College hasn't won a game this year with fewer than 60 total possessions. Yet the Eagles are 332nd in average possession length on offense (20 seconds). Okay then. …Each of the meetings between Boston College and Georgia Tech earlier this season were exactly 58 possessions. …Georgia Tech finally got its first two-game winning streak in ACC play under Brian Gregory with a win over Syracuse followed by one over Virginia Tech – CAN THEY MAKE IT THREE IN A ROW OVER ACC OPPONENTS FOR THE FIRST TIME SINCE THE 2010 ACC TOURNAMENT?!?!?!
NARRATIVES
Boston College Win: EAGLE ATTACK!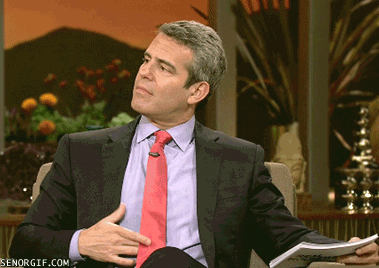 Boston College Loss: Boston College's season, from beginning to end: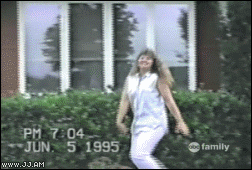 Georgia Tech Win: Hey maybe we're building something here guys!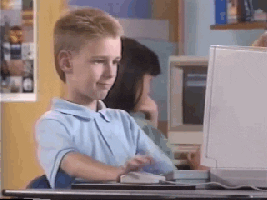 Georgia Tech Loss: Georgia Tech's offense:

PREDICTION
Georgia Tech, 74-70. I have no idea. Just my gut.
Overall: 108-38 (99-34 ACC)
Last Week: 8-6 (8-6 ACC)