It is hard to believe, but postseason play is almost here.
Starting next Tuesday, teams will congregate in Brooklyn for the 2017 ACC Tournament, which means it is the perfect time to break out the old crystal ball and do a little forecasting.
If the season ended today, here's how the tournament bracket would look: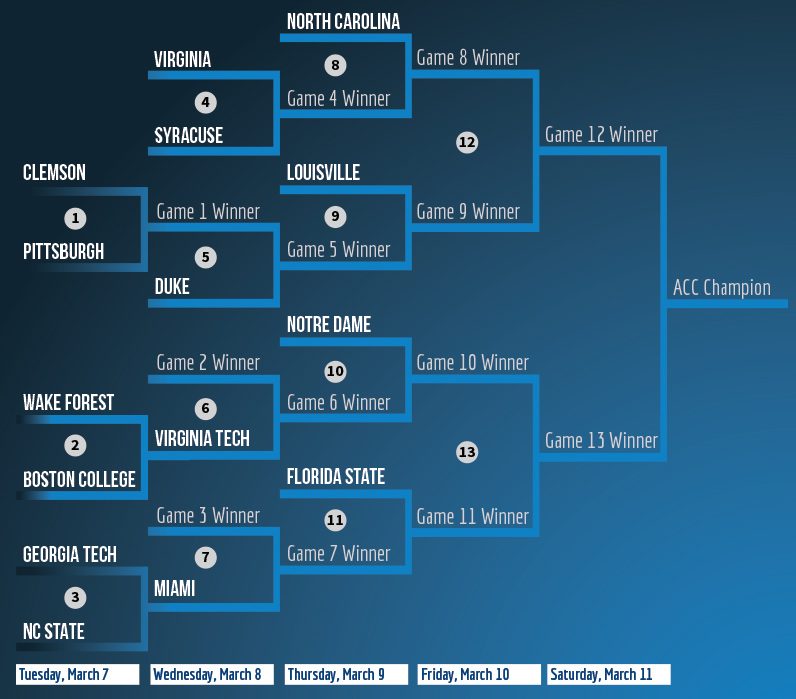 On Tuesday, Clemson and Pitt would tip off at noon, while Wake Forest and Boston College would follow. Georgia Tech and NC State would be the nightcap, with a 7 p.m. start time.
We will have a final bracket ready late Saturday night, so be sure to check back!