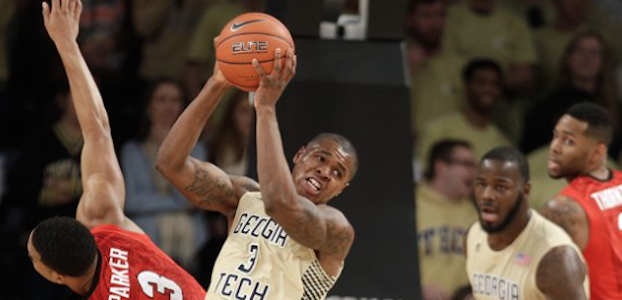 Georgia Tech will play its first of three games in the Bahamas on Thursday night, but two of the team's top players won't be on the court. Small forward Marcus Georges-Hunt and shooting guard Adam Smith will not participate in the games, as both are recovering from injury.
According to a release from the school, the decision to sit the players is just a precautionary measure.
Georges-Hunt, who led the Yellow Jackets in scoring last season with 13.6 points per game last season, broke his foot in early March, and Smith missed five of the team's 10 practices leading up to the Bahamas trip following a recurrence of a leg injury suffered two years ago. Smith led Virginia Tech in scoring last season with 13.4 points per game and transferred to Georgia Tech this offseason.
Would You Like The Rest Of Story?
Become a member and get access to all our articles and features.
Click here
to view our memberships/subscriptions options or
login
if you are already a member.